There was a surprise last minute entrant onto the jousting field on the final day of "Lysts on the Lake 2011". Although the jouster was originally introduced as Sir Thomas Collville (the name comes from "
A Knight's Tale
"), it turned out to be none other than the "Lysts on the Lake's" Royal Sponsor, Richard Garriott.
Richard practices jousting against the quintain before the public is admitted to the event. (photo by AzulOx)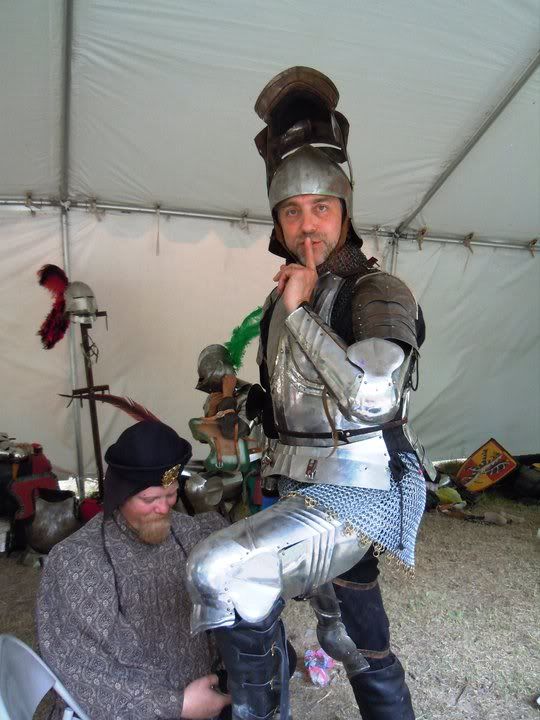 Richard Garriott gets armored up in secret before appearing before the crowd as "Sir Thomas Colville"(photo by Melanie Yenawine)
Competitor Sean Gullick and "Sir Thomas Colville" made several passes against one another before Richard took off his helmet and revealed his true identity.